Features
A platform made with thousands of microservices able to combine functional capabilities as you go live and scale. Benefit from an absolute modularity and replace any feature with your own via integration.
Origination
Financial product module

Create financial products by combining flexible components to define data models, pricing strategies, marketing and sales offers, and assign them to specific channels, onboarding processes and organisations. Embed mandatory or optional insurances and services and use them as independent components ready to be used in any product.
Organisation's hierarchy and party management

Map your organisation's network, create hierarchies, entities, dependencies, behaviours, and users at any level. Assign custom profiles with high granularity and define who sees what and how based on user templates (e.g., underwriter, salesperson, agent at branch, customer, etc). Define different Look and Feels based on any condition such as specific online merchants or subsidiaries.
Customer journey engine

Design compelling customer journeys with a powerful coated BPMN engine, not only have a visual representation of your workflows, but genuinely interact with them by dragging and dropping functions and tasks with one main goal in mind, convert more prospects into clients. Determine specific designs and layouts of your onboarding screens and add statuses at any point to measure KPIs.
Use your integrations as bricks

Develop specific integrations with any third-party system in a dedicated integration module, replicate data model structures to map fields from requests and responses, and use these integration points as bricks. Strategically place them into your customer journeys using the BPMN editor to be triggered automatically when a loan application reaches a certain status.
Financial product module
Customer journey engine
Organisation's hierarchy and party management
Use your integrations as bricks
Automatise your customer journeys with
pre-integrated services from renowned providers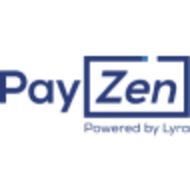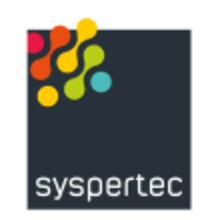 Subscription
Design fully compliant risk strategies

Shape and design your risk management strategies with a custom-made BPMN engine. Set up complete risk procedures composed of multiple scoring methods, decision thresholds, scorecards, solvability checks, DTI ratios, alerts, and manual rules. Consult internal and external databases via integration, data marts, and even third-party risk engines such as Experian, Equifax, or others.
Risk based pricing, cross, up, down selling

Turn to performing risk-based pricing strategies based on solvability, type of client, or any additional conditions on your terms. Define strategies to automatically propose alternative offers if a set of conditions is not met such as solvability or a range of scoring results.
Open Banking module

Enhance or replace traditional scoring methods based on sociodemographic data with a modern approach based on financial behaviour thanks to extensive Open Banking data. Incorporate performing scoring models, adapt to market's constant behaviour and automatise your approval process.
Compliant automated KYC

Embed compliant eIDAS KYC verifications to your onboarding processes from pre-integrated trusted providers. Verification of IDs, supporting documents validations through OCR and different levels of remote identity verification that allow you to drive more conversions with a high degree of security and automation.
Underwriting and document verification

Analyse loan applications via a customizable underwriting screen where you can access application, risk, and borrower data. View results of scorecards, alerts, solvability, and DTI data as well as external processed data from credit bureaus and external lists. Accept, validate, reject, or add specific conditions to applications and keep a trace of all operations recorded.
Design fully compliant risk strategies
Risk based pricing, cross, up, down selling
Open banking module
Compliant automated KYC
Underwriting and document verification
Learn about TheLoanFactory's architecture and how it can simplify your IT operations.
Servicing and management
Complete contract overview

Access a customisable dashboard containing exhaustive loan account information from a complete status history, business and accounting events, back-dated repayment schedules to any other type of record or process.
Configurable Business & Accounting events

Define and configure business events that will be translated into accounting postings. Drag and drop a sequence of calculation components made from predefined algorithms, set up a default order and manage the behaviour of each event with your local specificities.
After sales operations

Design workflows through a BPMN editor for after sales operations which typically include total or partial anticipated repayments, change of due date, contract, write-offs, and more.
Backoffice scheduler

Group daytime, end-of-day, account balance, received payments, or any other accounting operations and schedule them to be triggered at any recurring time and date.
Reporting

Generate tailor-made financial reports, including loan aging reports, delinquency reports, account balance, amortization schedules and more. Schedule them to be triggered automatically at any recurring time and date via API or other methods.
Complete contract overview
Configurable business & accounting events
After sales operations
Backoffice scheduler
Reporting
Collections
Create collection strategies
Management
Collection dashboard
Create collection strategies

Design performing collection strategies using a BPMN editor, set type of strategy to follow, statuses, phases, and notifications that get triggered after a range of conditions are met.
Management

Manage collections, browse relevant case information, define senior reviews, and create collection workflows such as segmenting portfolios, setting up payment plans, and tracking collection efforts.
Collections dashboard

Create tailor made cases lists for different groups of users. View extensive information on pending cases, change phases, delegate, escalate or distribute cases according to your strategy.
Are you ready to take the next step and lead the Cloud Lending revolution?
Get to know more about TheLoanFactory